When you work with a lot of staff, all on time-sheets, the admin work involved in getting your wages out can be a nightmare.
In fact, we know it keeps more than one employer up at night. Don't let this be you.
Here at All Star Funding Solutions, we know that you need to focus on your business, not on your payroll. As a result, recruitment finance might be just what you need.
What is Recruitment Finance?
Recruitment finance is a type of financing that is specifically designed to help recruitment agencies meet their cash flow needs. This can include funding for salaries, marketing and advertising, or office expenses. Recruitment finance typically involves a loan or line of credit, which is repaid as the agency earns fees from placing candidates in jobs. The repayment can be structured in a number of ways, such as a percentage of each placement fee or a fixed amount per week or month. This type of financing helps recruitment agencies manage their cash flow and grow their business.
We work with a vast panel of Recruitment Finance specialists who can help your Business by releasing the cash tied up in unpaid invoices whilst removing the administrative burden. This can leave you valuable time to manage your business.
Payroll Finance
We understand the importance of ensuring your workers get paid on time. Whether this is for temporary staff, permanent staff or self-employed contractors, we will arrange for the payroll solution that best fits your business.
Set up, amendment and deletion of employee records
Running of the payroll to calculate gross pay, deductions and nett pay
Create secure payslips
Create P45s
Arrange for payment to employees by BACS
Payroll compliance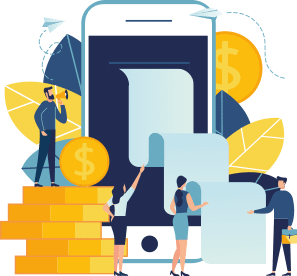 Invoicing
We can arrange for a lender to raise your invoices for you using your own company-headed paper and VAT number.
Options include:
Preparing invoices from weekly timesheets or data
Mailing invoices
Completing a drawdown of funds to cover payments to workers
Analysis of VAT for VAT Return
Credit Control
We work with a panel of lenders who are able to complete your credit control in a professional manner.
Sending Statements
Sending reminder letters
Chasing for payment by telephone
Taking legal action if necessary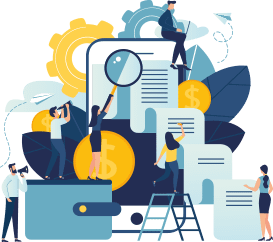 Invoice Finance
We work with numerous lenders who can provide payroll funding to pay temps and to provide you with the working capital to grow your business. With an Invoice Finance facility you can now get up to 100% of the value of your invoices on the day that they are raised.
The charges for using Invoice Finance differ on a case by case basis. The fees are usually no more than 5% per invoice.
See How We Can Help Today
Send All Star Funding Solutions a message today and we'll get back to you super fast! In fact it is usually within the hour…