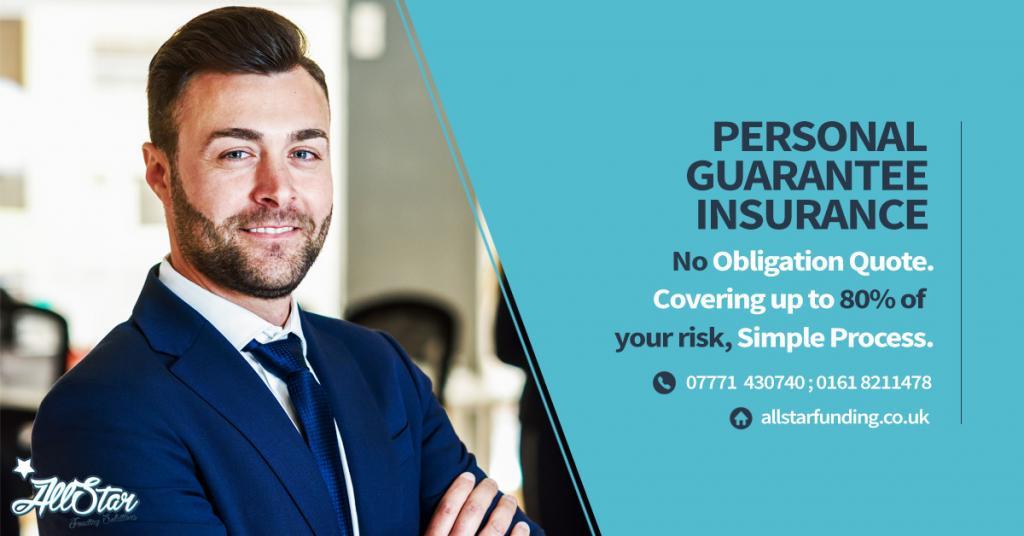 The insurance policy indemnifies the individual (Director) in the event that the Limited Company becomes insolvent and the personal guarantee is called upon by the lender (usually where the Limited Company is unable to pay back its borrowings).
Firstly PGI is available against a number of Limited Company borrowings:
Invoice finance
Asset based lending
Commercial finance
Other secured borrowings
Unsecured borrowings
Peer-to-peer loans
How it works:
The level of cover is varied as to whether the underlying finance facility is secured or unsecured.
Secured Loans
Generally secured risks work slightly differently. The policy will cover 80% of whatever amount Purbeck agree as settlement on behalf of the policyholder with the lender, up to 80% of the guarantee amount. For example:
£50,000 personal guarantee
Purbeck agree a settlement of £50,000 with the lender
Purbeck pay £40,000 and the policyholder pays £10,000
Unsecured Loans
On the other hand Unsecured cover works as a fixed percentage of the personal guarantee amount and would progress as follows:
First Year: 60%
Second Year: 70%
Year three and thereafter: 80%
Generally the annual premium is calculated based on the applicant circumstances. In brief successful applicants will have a choice to pay the premium upfront in full or via a monthly direct debit instalment facility.
How to get a quote:
Link: Get a quote (Click here for PGI quote)
In conclusion All Star Funding Solutions have partnered with Purbeck Insurance Services, a trading name of Purbeck UK Limited who exclusively offer Personal Guarantee Insurance (PGI) on behalf of Markel International, an A-Rated Fortune 500 insurance company.
Please be aware that All Star Funding are unable to offer advice on this product.
Lastly should you require a quote please click the link above.
All Star Funding Solutions Ltd is an Independent Commercial Finance broker and not a lender or insurer. We can introduce you to a select range of authorised finance providers.