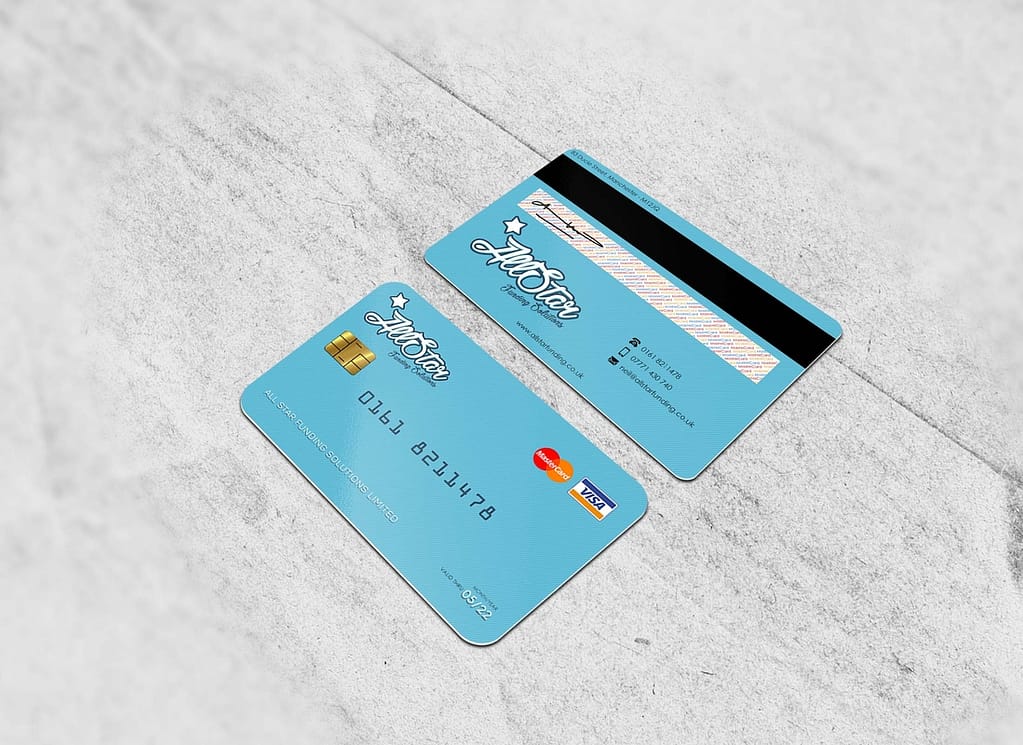 The Credit Card built for small businesses
Running a business hard, with Capital on Tap they make it easier.
At All Star Funding Solutions we are please to partner with Capital on Tap to provide credit cards to businesses.
What is a Business Credit Card?
A business credit card is assigned to your business rather than being assigned a individual person. The card offers a revolving line of credit and a monthly credit limit that be be used to pay for business expenses. Business credit cards offer a convenient and flexible solution to access additional funds for short term needs. Business cards can also be used to increase purchasing power or spread the costs with interest free days of up to 56 days.
Why apply for a Business Credit Card?
Firstly with a business credit card you now get uncapped 1% cashback with no annual fee. With Capital on Tap you can also obtain a credit limit up to £150,000 to help your business.
Help spread your monthly costs with up to 56 days interest free on card purchases. You can also integrate the platform into your accounting package.
Unlimited cards for your Business?
If you have multiple employees, contractors or Directors you can have the flexibility to put all your business spending through your business credit card. You can apply smart limits and have access to easy tracking via the Capital on Tap platform.
At a Glance
Credit limit of up to £150,000
Great rates as low as 9.9% APR
No FX or UK ATM charges
Earn 1 point for every £1 of card spend
Redeem points to Avios, Cashback or e-gift cards
Unlimited cards for your business
Up to 56 days interest free on card purchases.
How do I apply?
You can now apply in under 2 minutes and obtain a decision within 5 minutes. You can get immediate access to your credit limit.
Your card will be sent you to straight away and will usually arrive in around 2 days.
Why use a broker?
As experienced brokers we are able to offer a wide range of solutions.
We are experts in our field and we look to obtain the best terms for all our Clients.
The best thing about working with us is that we do not charge any fees. This means there is absolutely no cost to your business.
We work with a panel of over 50 UK lenders. Our vast panel of lenders means we can source all types of facilities nationwide. This ranges from Business Credit Cards through to large Commercial Mortgages.
With so many lenders competing for your business, it can be difficult to know where to start. All Star Funding Solutions are able to advise and negotiate the best rates on behalf of your business.
We know the market and can save you time and money sourcing your next lender.
Talk to the specialists.
Without a doubt speaking to a specialist Finance brokerage would be beneficial for many business owners.
We offer a full package of FREE advice and FREE processing of any type of application. There is no one size fits all solution and many businesses have different needs and requirements. We can help guide you through the many different options available on the market.
Click the links above or complete a few details below to get started.
Call us today or enquire online.
Enter your details above or give us a call on 0161 8211478 / 0203 1431478 to talk through your requirements with one of our experts.
Some of our specialist areas of Finance are:
Asset Based Lending
Asset Finance
Business Loans
Cashflow Finance
Factoring
Invoice Discounting
Single Invoice Finance
Trade Finance
Stock Finance
Credit Insurance