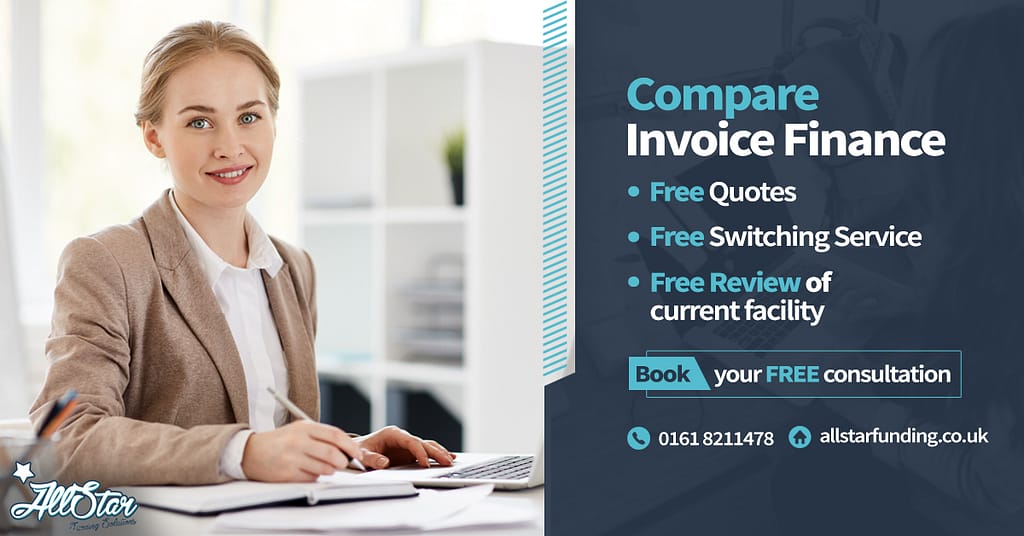 Specialist Invoice Factoring Broker in London
All Star Funding Solutions are a specialist Invoice Factoring broker with a strong presence in London and across the UK. With over 20 years experience we help all types of Businesses understand the complexities of this type of funding product.
What is Invoice Factoring?
Invoice Factoring is a finance product which helps to release the funds tied up in outstanding invoices. Invoice Factoring lenders will usually advance up to 90% of the invoice value (less fees) with the remaining 10% paid to you when the debtor pays.
With Invoice Factoring the lender will complete the credit control function on your behalf. This frees up more time for you to spend on other parts of the business. Factoring.
Factoring has evolved over the years and it is no longer a requirement to sell every invoice. Invoice Factoring facilities can be bespoke to your individual needs from selling one invoice to every invoice you raise.
The key benefit of using Invoice Factoring is to help free up funds from unpaid invoices. Many businesses benefit from the release of funding as it helps relieve the cashflow pressure on the business. The option of turning outstanding invoices into cash is vital for the survival for many businesses.
Why use a broker?
As experienced brokers in London we are able to offer a wide range of solutions.
We are experts in our field and we look to obtain the best terms for all our Clients.
The best thing about working with us is that we do not charge any fees. This means there is absolutely no cost to your business.
We work with a panel of over 50 UK lenders. Our vast panel of lenders means we can source all types of facilities nationwide. This ranges from a full Invoice Factoring to a Single Debtor facility.
With so many Invoice Factoring providers competing for your business, it can be difficult to know where to start. All Star Funding Solutions are able to advise and negotiate the best rates on behalf of your business.
We know the market and can save you time and money sourcing your next lender.
Talk to the specialists.
Without a doubt speaking to a specialist Invoice Factoring brokerage would be beneficial for many business owners.
We offer a full package of FREE advice and FREE processing of any type of application. There is no one size fits all solution and many businesses have different needs and requirements. We can help guide you through the many different options available on the market.
Complete a few details below to get started.
Call us today or enquire online.
Enter your details above or give us a call on 0161 8211478 / 0203 1431478 to talk through your requirements with one of our experts.
Finally as members of the Financial Conduct Authority you can be assured of a great service.
Some of our specialist areas of Finance are:
Asset Based Lending
Asset Finance
Business Loans
Cashflow Finance
Factoring
Invoice Discounting
Single Invoice Finance
Trade Finance
Stock Finance
Credit Insurance